Fine and Commercial Art – Working Together.
Graphic Design • Illustration • Web Design • Fine Art • Resume
New Work and Show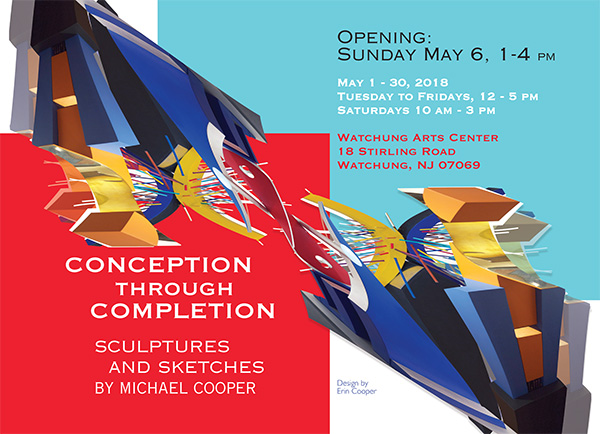 The Work: In some recent sculpture / fabrication works I use wood and metal creating simple shapes that suggest some playfulness with gravity and intersecting. Contrasting colors help accentuate certain shapes and/ or areas. Reflections add another level of depth. I want my work not to just sit on earth or a pedestal but to interact with the earth and pedestal.
---
---
COME WITH ME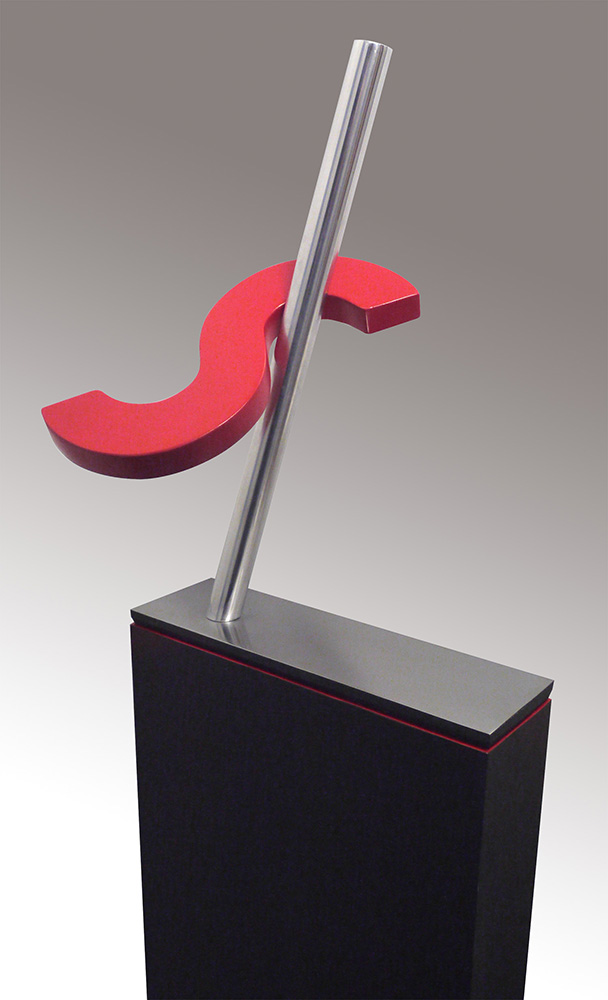 ---
SPLINTER (sold)
---
TWO ARCS
---
PIVOT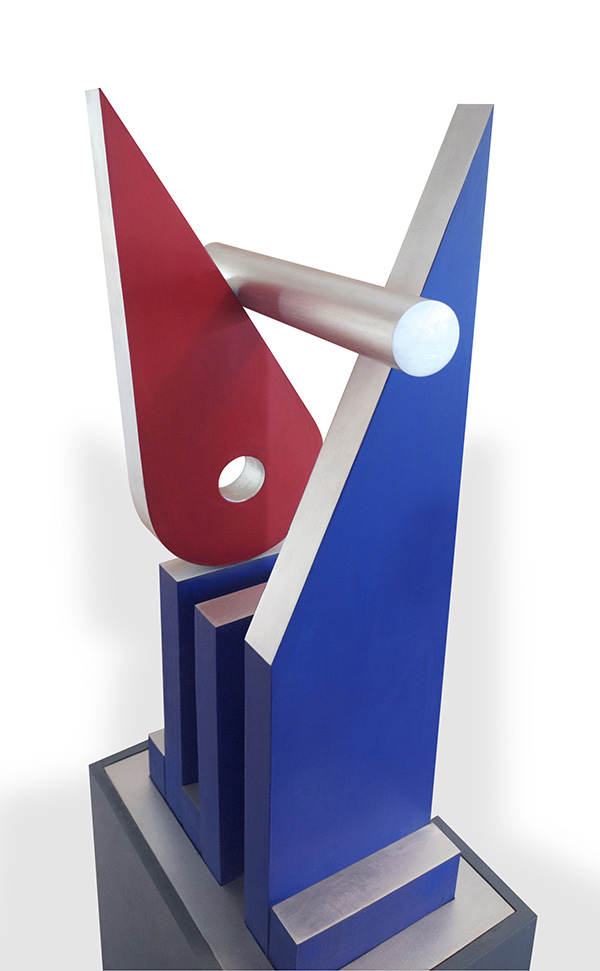 ---
Growth Spirt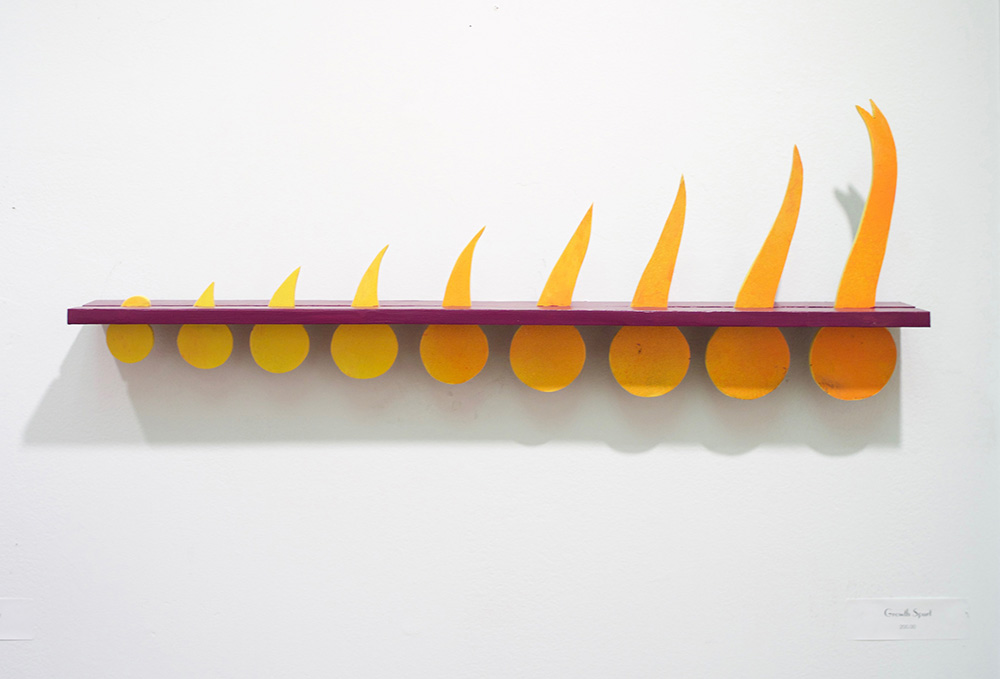 ---
Receptor Interceptor
---
COUNTER BALANCE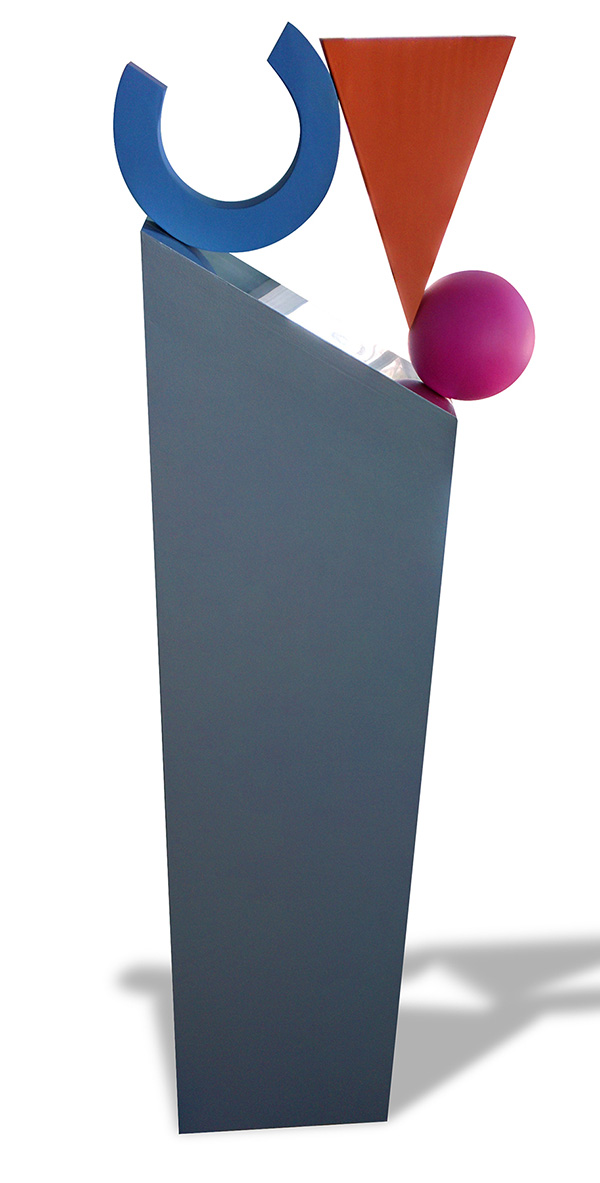 ---
SLIP SLIDE (sold)
---
RECREATING THE WHEEL (web page)
---
TRINITY
---
Into the Reverse
---
Two Masks
---
LET'S PRIMAL DANCE
---
SKETCHES FOR VARIOUS WORKS: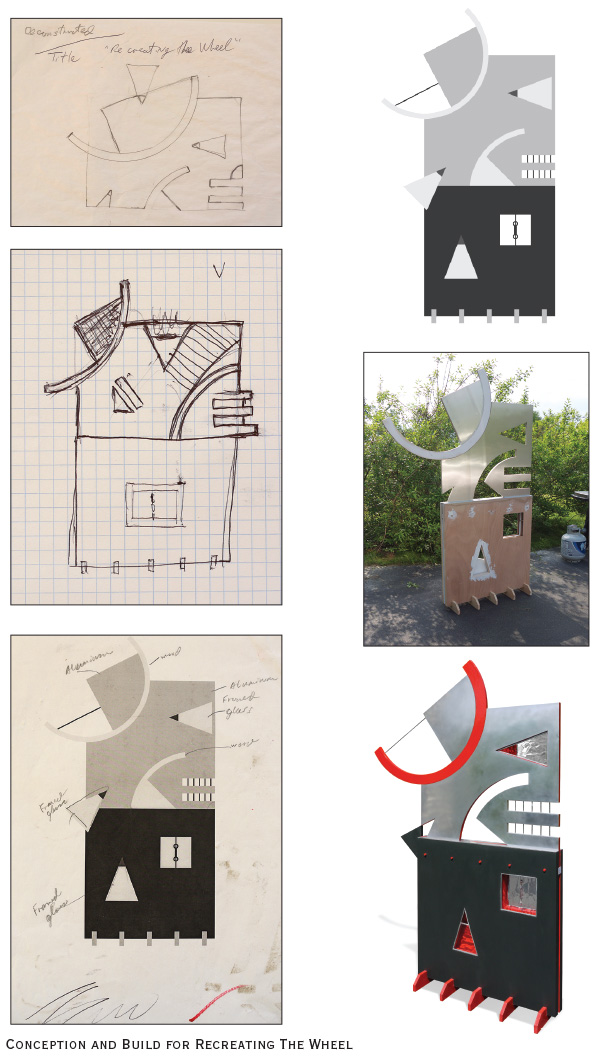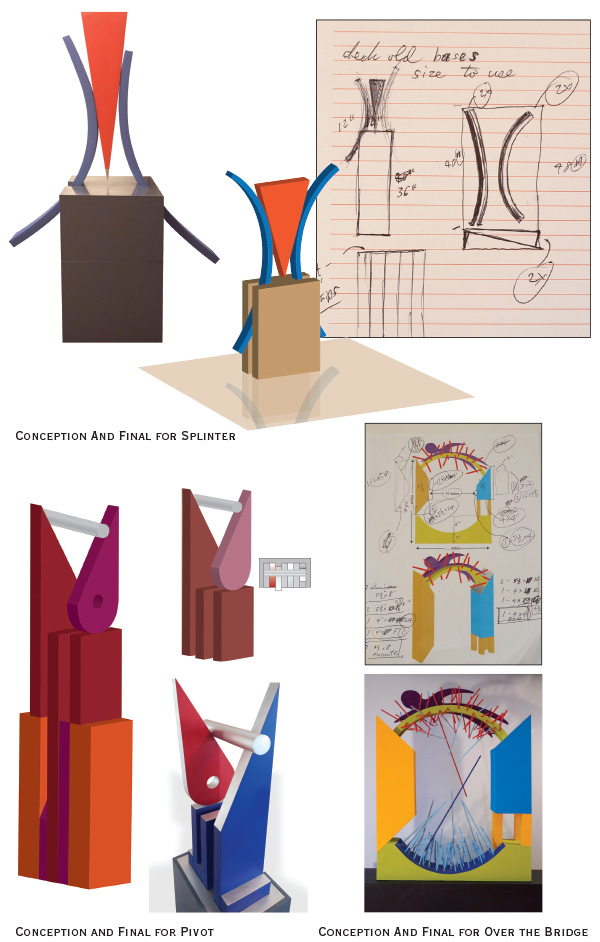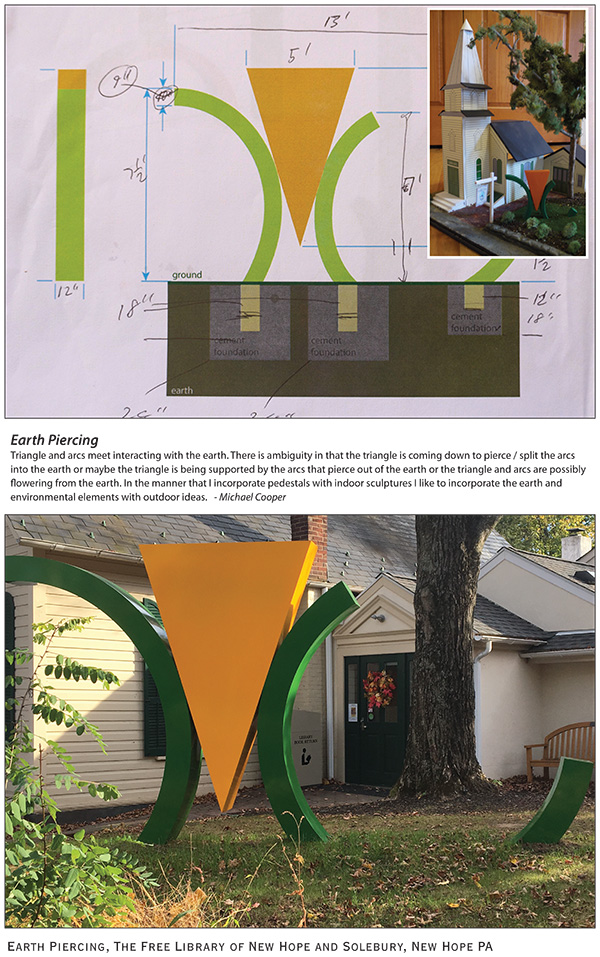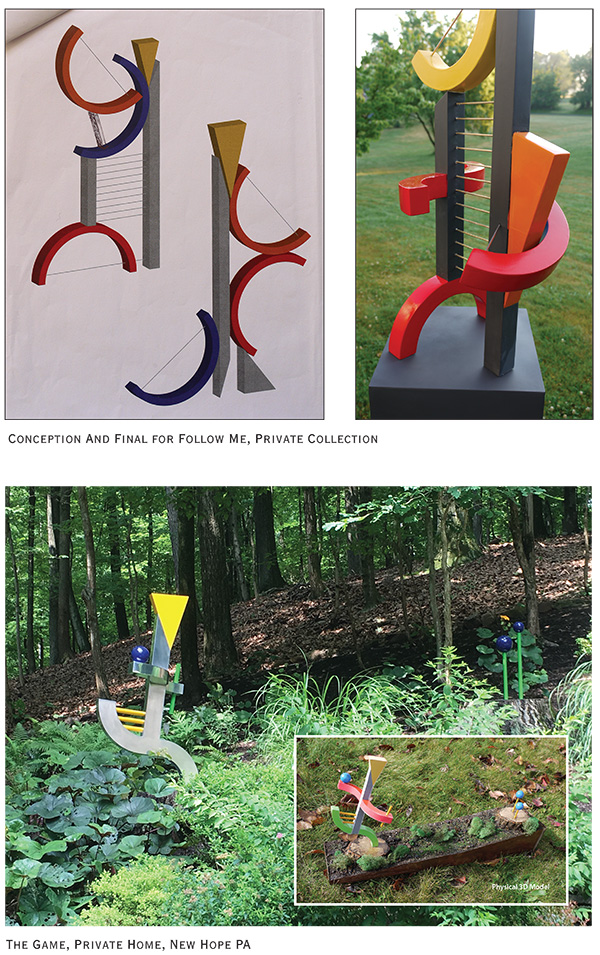 ---
PROTOTYPES (Hold On, Zipper and S-PLIT)
Contact to discuss larger commisions.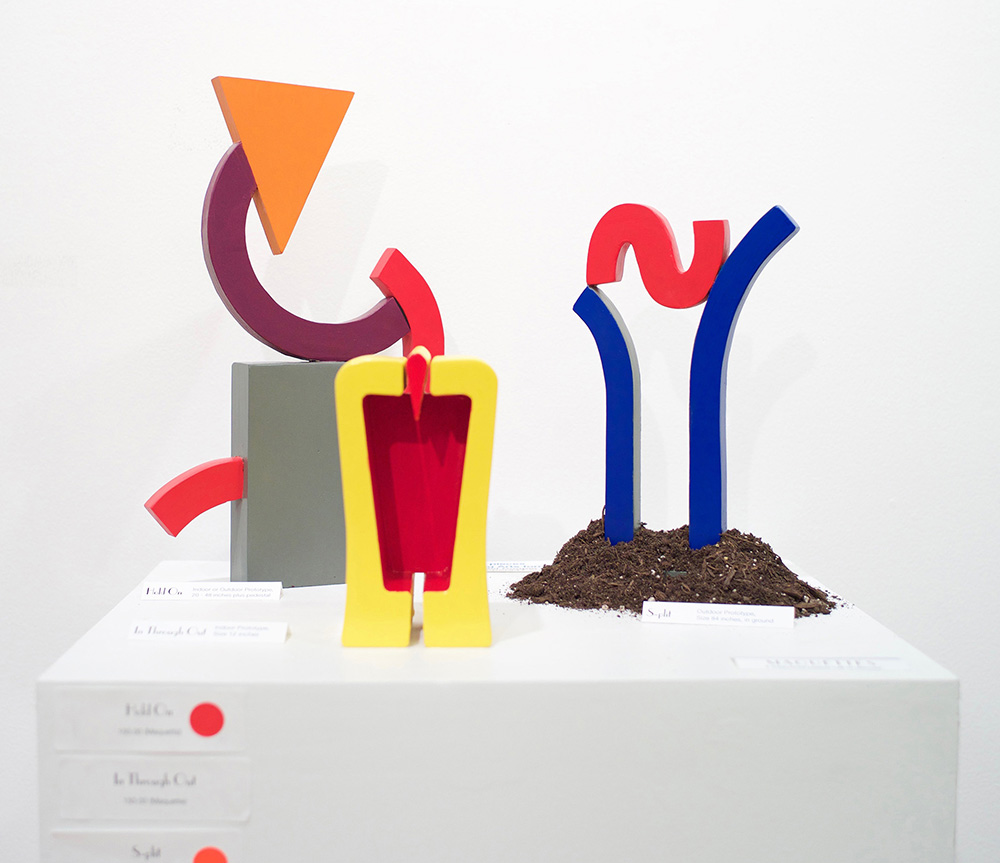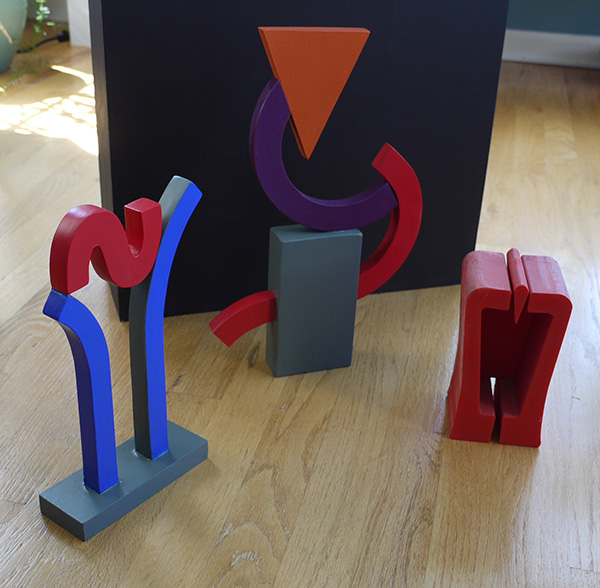 ---
Recent outdoor sculpture project: